Visiting Trapani
Visiting Trapani: discover Trapani and the most beautiful places in Western Sicily.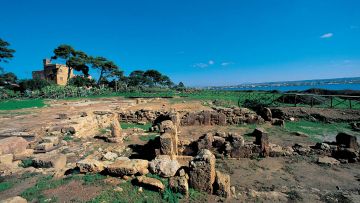 We offer a variety of tourist packets ideal for families, couples as well as for single travellers, such as boat trips or guided tours.
With our guided tours you will discover the history of the city, enjoying the most evocative places in Trapani. You can also experience guided tours in the main attractions of Western Sicily, such as the island of Mozia in the Stagnone lagoon
The island of Mozia was an ancient Phoenician city in the Stagnone lagoon. The island is rich in history and has many historic and cultural attractions such as the Whitaker museum, the Necropolis, the sanctuary of Cappiddazzu and the Temple of Khoton. An excursion full of history which will take you on a journey back in time.
For further details, don't hesitate to contact us.