Egadi islands by boat
Discover the Egadi islands by boat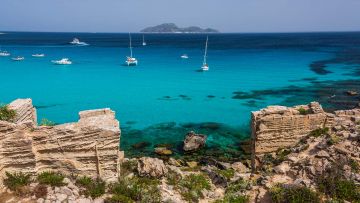 Absolutely not to be missed during your stay in Trapani is the tour of the Egadi islands!
The islands are really beautiful, with a unique flora and fauna, rich in history and natural treasures.
Visiting the Egadi islands in summer could be stressful due to overcrowding. To make your holiday even more unique and comfortable we can provide you with tours of the Egadi islands.
With our tours you can comfortably enjoy the Egadi islands by boat. You'll experience the most beautiful coves and beaches away from the stress and the crowd of tourists!